Here are a few selections of brands that we carry, you can click on the link or the pictures to bring you to their website.

Nordic Naturals is a research driven company, initiating numerous clinical studies every year. We manufactures all our fish oil products in Norway. Our quality level exceeds both the Norwegian Medicinal and European Pharmacopoeia Standards. We also adhere to the GMP (Good Manufacturing Practices) facility standard, and utilize a proprietary nitrogen environment to achieve industry leading freshness levels.
New Chapter are a small company owned by families and friends, and are based in Brattleboro, Vermont and our organic estate near the Children's Rain Forest of Costa Rica. Our purpose is to create the finest products that are truly natural, made of 100% real food and herbs. They are not synthetic-they are food.
What makes Gabriel Cosmetics different from other seemingly similar products on the market? Simply this- Gabriel products are made from 100% natural ingredients. No synthetic chemicals or animal by-products are utilized and no testing is ever done on animals.
Enzymatic Therapy, Inc. is known as the highest quality provider of therapeutic dosage natural medicines and nutritional supplements in the nation.One thing that sets us apart from the others is the way we make our products. Everything from raw material evaluation, supplier selection, laboratory analysis and manufacturing standards to conform to the FDA's verified good manufacturing practices--known in the industry as "GMPs."
| | |
| --- | --- |
| | Aubrey Organics has been FIRST in Natural Hair and Skin Care for 38 years. Now they're FIRST to be Certified Organic. |
The Life Extension Foundation is a nonprofit organization, whose long-range goal is the radical extension of the healthy human lifespan. The Life Extension Foundation was officially incorporated in 1980, but the founders have been involved in antiaging research since the 1960's
At Flora, we have been manufacturing and supplying quality herbal remedies for distribution in Canada since 1965, but our roots stretch back to Germany in the early 1900's, where Dr. Otto Greither, grandfather of the current owner Thomas Greither, dedicated his life to the natural health care products.
Maxi Health Research® Inc. has been recognized as one of the largest, most professional suppliers of Kosher, vegetarian .vitamins , minerals and herbs. Since 1974, Maxi Health Research® Inc. has developed over 130 nutritional supplements in tablet, capsule, powder, chewable and liquid forms to meet the health needs of the entire family.
| | |
| --- | --- |
| | Lakewood Juices offers delicious, premium quality juices without chemicals, preservatives or artificial ingredients. |
| | |
| --- | --- |
| | NOW Foods continues to be one of the country's most respected manufacturers of award-winning products including vitamins, minerals, dietary supplements, natural foods and health-related products. |
Dr.Hauschka Skin Care is a different kind of company. Inspired by our vision of a culture of care, we've created a company not driven by greed but powered by compassion.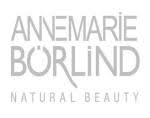 Anne marie Borlind natural beauty products ,natural cosmetics and natural skincare items help millions of people worldwide look better and have healthier skin.
Nature's Plus supplements are known as The Energy Supplements because the standards of excellence practiced by the Nature's Plus family result in products that are unsurpassed in their ability to release natural energy and provide the ultimate feeling of well-being.
Solgar has been innovating and producing fine quality nutritional supplements since 1947. Our ongoing mission is to provide consumers with top quality, innovative, science-based nutritional supplements to enhance their total health and well-being.
Nature's Way is located at the pristine base of the Wasatch Mountains in scenic Springville, Utah. The product line includes single herbs, herbal extracts and formulations, full line vitamins and minerals, high potency branded vitamins, homeopathic products, and various specialty products for a wide range of health concerns.
Founded by John and Susan Carlson in 1965, Carlson Laboratories has been a family owned and operated business for over 40 years. Since no one cares more about quality than the people who put their names on it, Carlson Laboratories is dedicated to providing only the highest quality nutritional supplements.
Jarrow Formulas, which is based in Los Angeles, California, USA, is a formulator and supplier of superior nutritional supplements. The company was founded in 1977 and incorporated in 1988.

All Natural Factors products undergo rigorous testing at all levels of production, in accordance with United States Pharmacopoeia (USP) guidelines. Our testing procedures are regulated by the Health Protection Branch (HPB) of the Canadian Government. Factors Laboratories also meets Good Laboratory Practices (GLP) guidelines .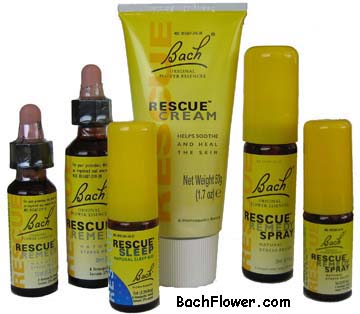 The Bach Flower Essences are a safe and natural method of healing. They gently restore the balance between mind and body by casting out negative emotions, such as, fear, worry, hatred and indecision which interfere with the equilibrium of the being as a whole. The Bach Flower Essences allow peace and happiness to return to the sufferer so that the body is free to heal itsel
Tints of Nature is the first and only range of long lasting permanent hair colors on the market today containing certified organic ingredients used in an advanced formula to cover all grey hair. Our unique blend of natural organic extracts and Vitamins E & C, combined with plant derived conditioners, will actually enhance, protect and moisturize as you color your hair